Sunday – Monday 5pm-9pm
Tuesday – Saturday 5pm-10pm
Touch a star to leave a review!
Dinner at The Club Tavern & Grill
Join us for dinner at one of the most popular restaurants and sports bars in Bozeman! With a full, all-American menu, we are kid-friendly and have delicious, freshly made food including steaks, gourmet burgers, soups, salads and more!!!
Club Favorites & Appetizers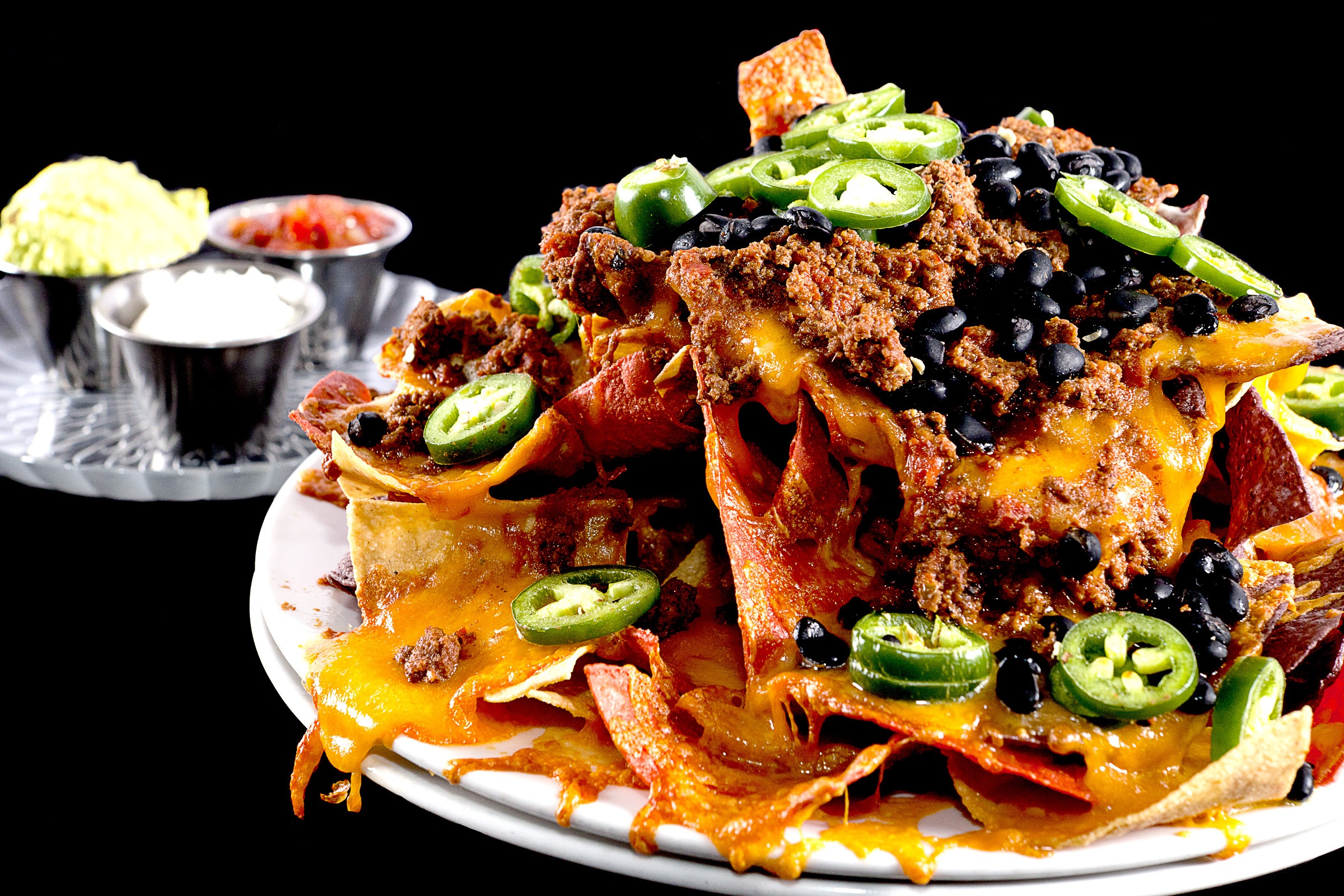 add chicken or ground taco beef for $4
side of guacamole for $2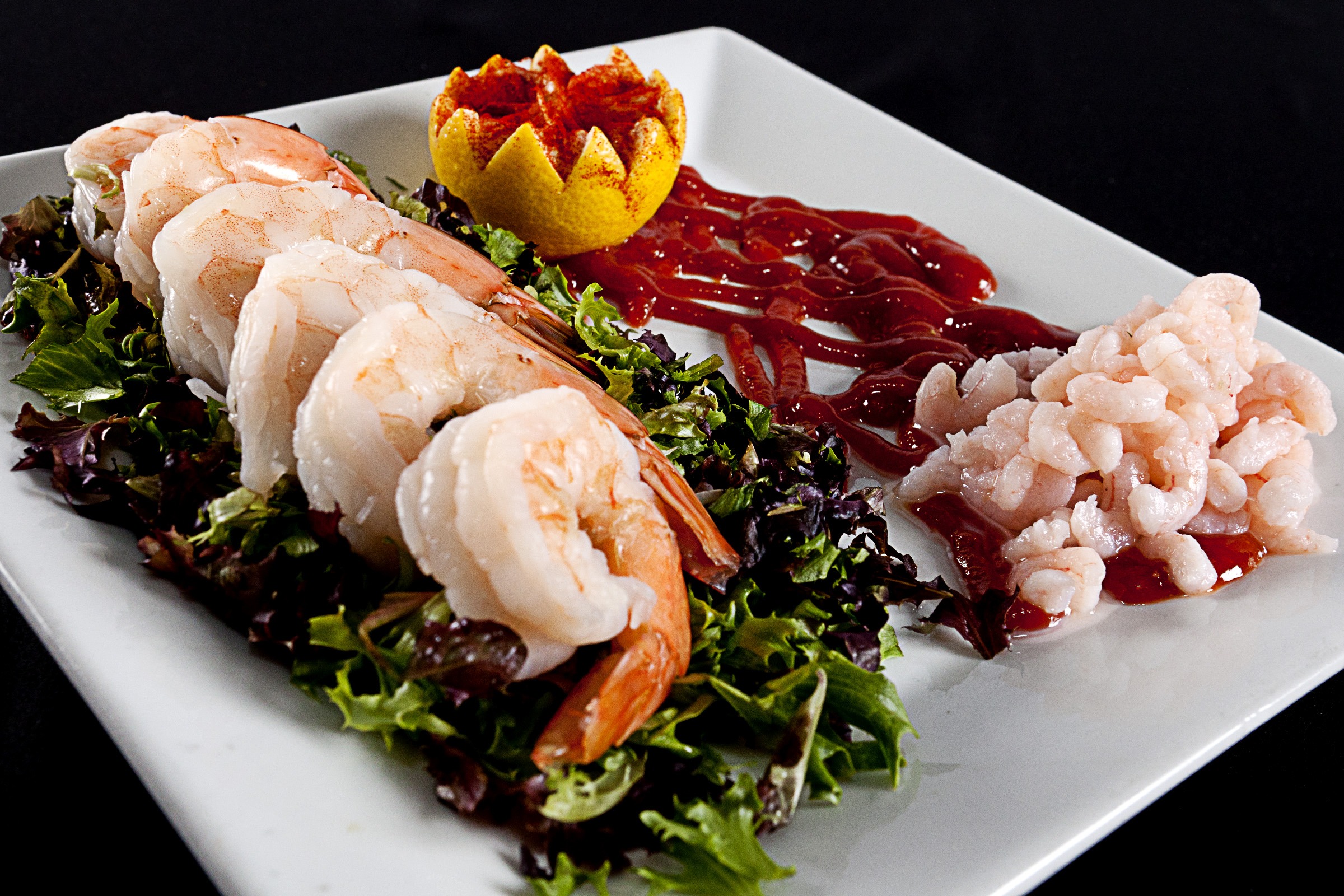 4 colossal shrimp, cocktail sauce with avocado, cucumber, onions, tomatoes, and lemon wedges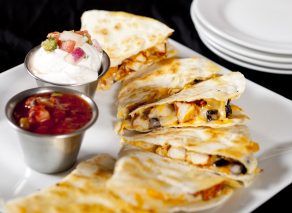 two grilled flour tortillas, black beans, pepper jack, cheddar, fire roasted salsa, sour cream.
chicken / ground taco beef / steak 4
guacamole / 2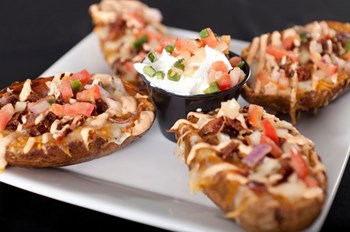 4 potato skins, pepper jack cheese, cheddar cheese, bacon, green onions, Cajun sour cream topping, pico de gallo, sour cream.  (gs)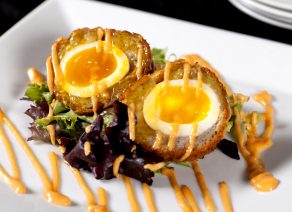 soft boiled egg wrapped in country sausage, breaded, fried, topped with sriracha hollandaise.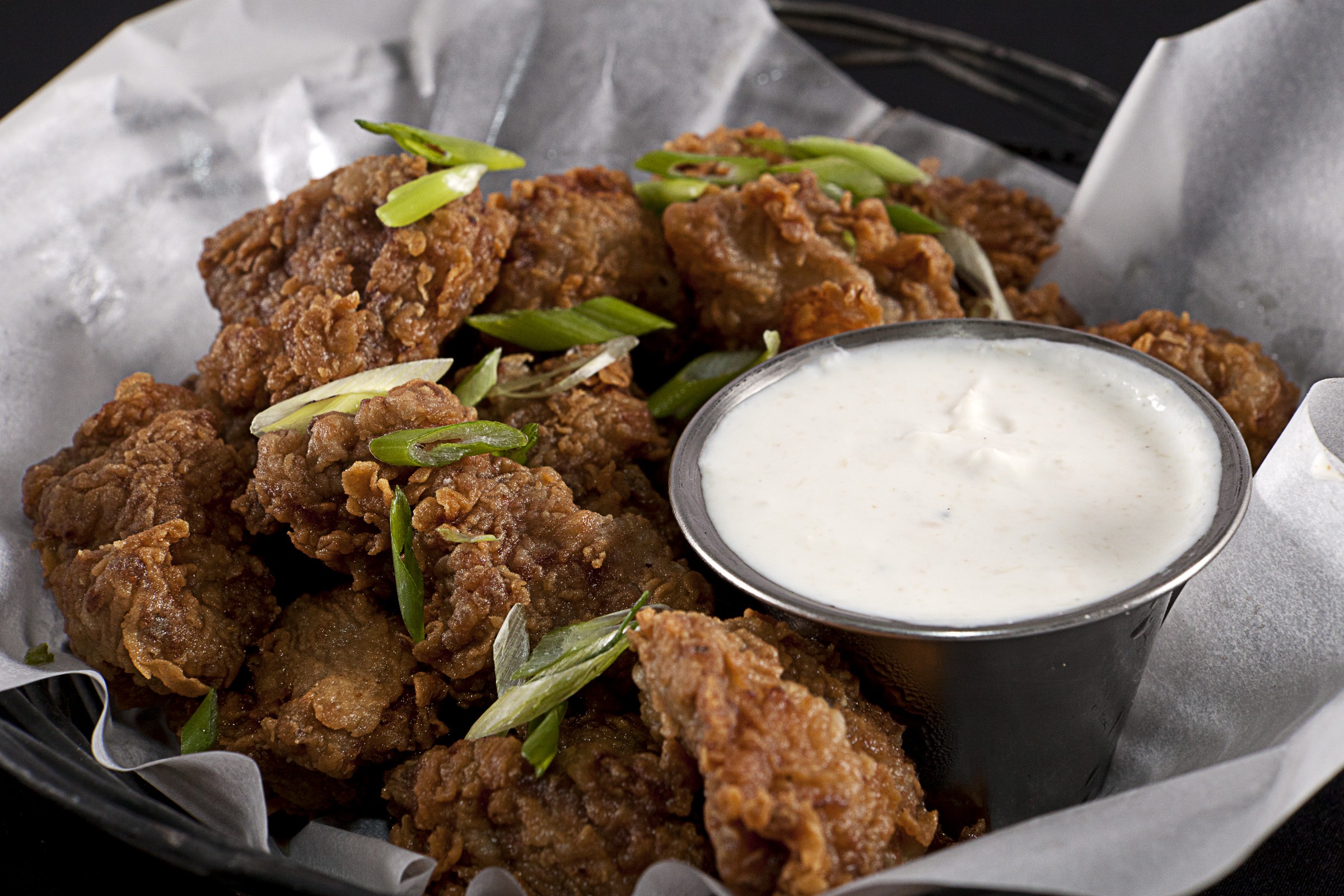 8 oz marinated beef, house breaded, and fried. side of horseradish cream sauce.
house breaded and fried, tossed greens, lemon vinaigrette, remoulade dipping sauce, fresh lemon, tomato and green onion garnish
battered chicken tenders, french fries, cajun aioli.
6 oz. mahi mahi, sautéed, southwest chipotle black bean slaw, house made tortilla chips with fire roasted salsa, mangos.  
guacamole 2
**sub corn tortillas (gs)
Bone-In/ Boneless Club Wings
1 lb. fried chicken, served with your choice of BBQ, buffalo , honey sriracha, mango jalapeno, Thai curry, Tennessee hot, or Caribbean dry rub
2 BBQ Ribs & Mashed Potatoes
Six toasted crostini, with mozzarella, pesto, and tomato verge with balsamic reduction

Certified Angus Beef ® 1/2 lb. burgers / brioche bun or ciabatta roll / choice of side 
cheese / 1.25, bacon / 2, guacamole / 2, sautéed mushrooms / 1.25, caramelized onions / 1.25, bbq sauce /  fried egg / 1 gluten free bread available. *Sub any burger for a black bean veggie burger for no extra charge
Lettuce, tomato, onion, dill pickles
Upgrade to a Bison patty $3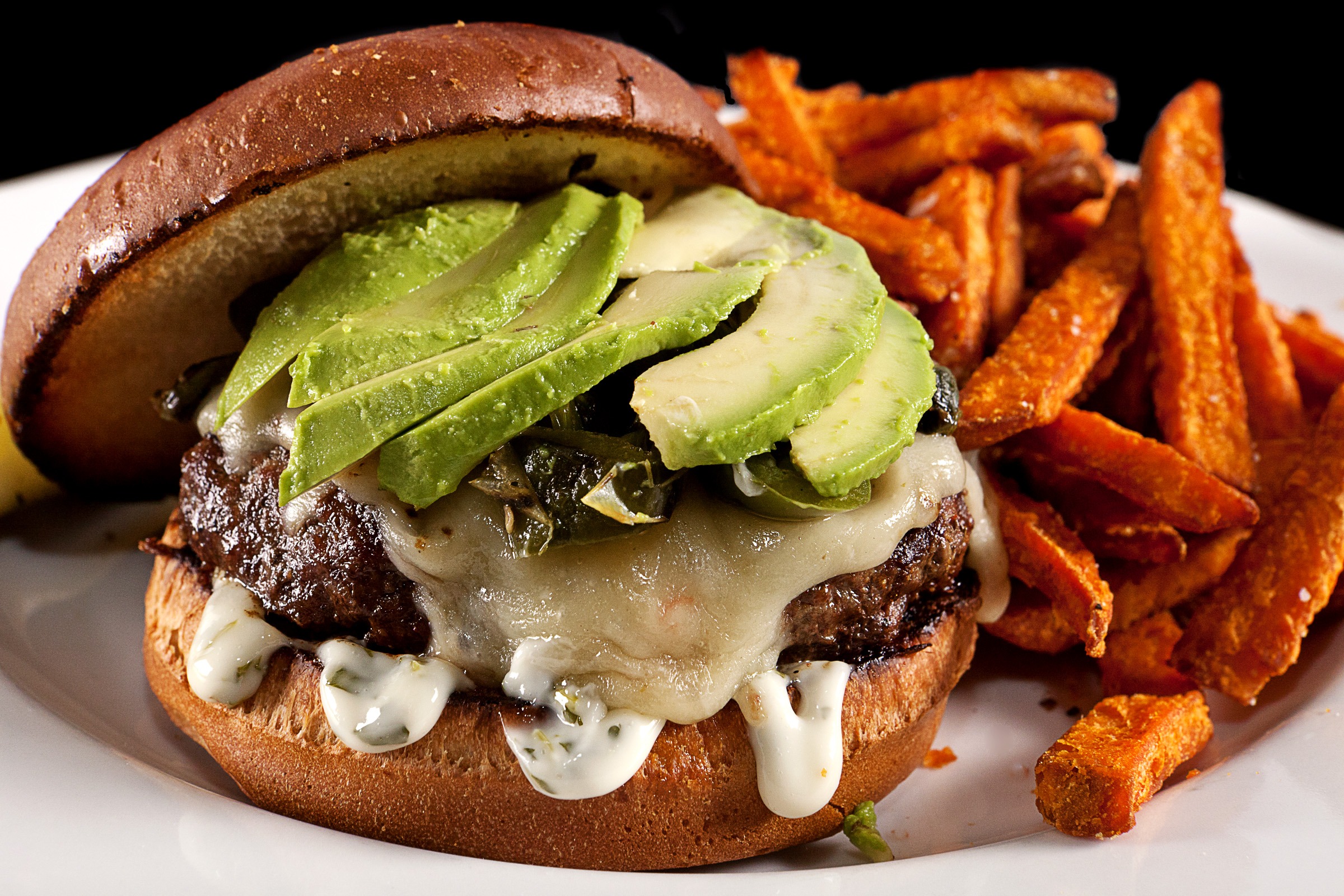 fire roasted jalapenos, avocado, pepper jack, cilantro lime aioli
Upgrade to a Bison patty $3
ranch, blue cheese, thousand island, citrus vinaigrette, champagne vinaigrette, Italian, creamy horseradish, honey mustard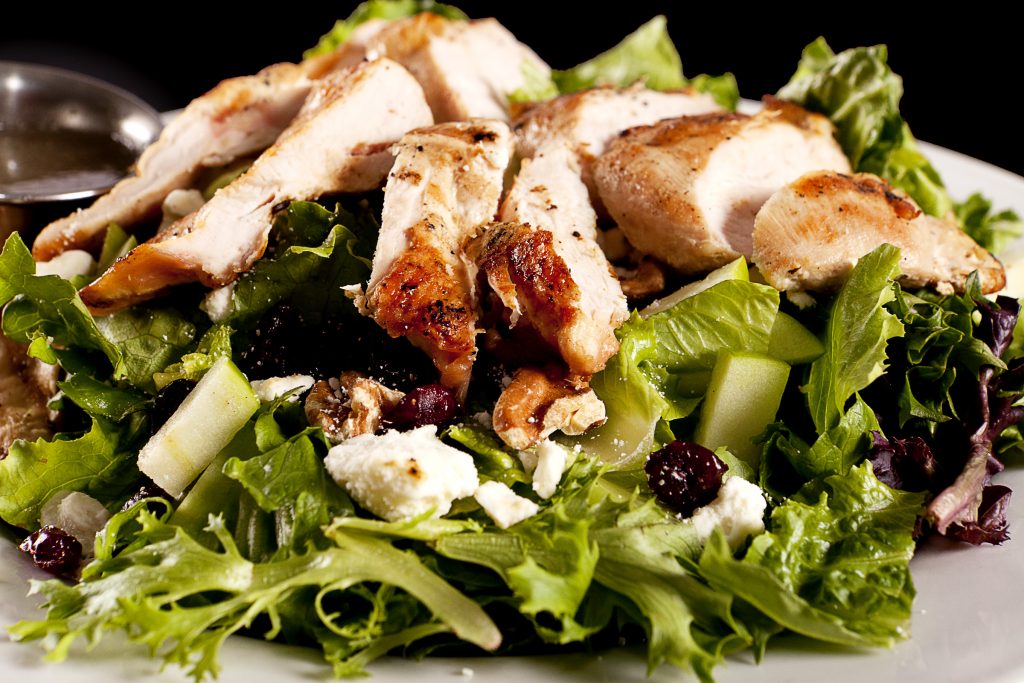 Walnut Chicken Apple Salad
charbroiled chicken breast, dried cranberries, apples, feta, walnuts, champagne vinaigrette.  (gs)
ground taco beef or marinated chicken, jalapeno cheddar tortilla chips, cheddar, black beans, salsa, and sour cream.
guacamole 2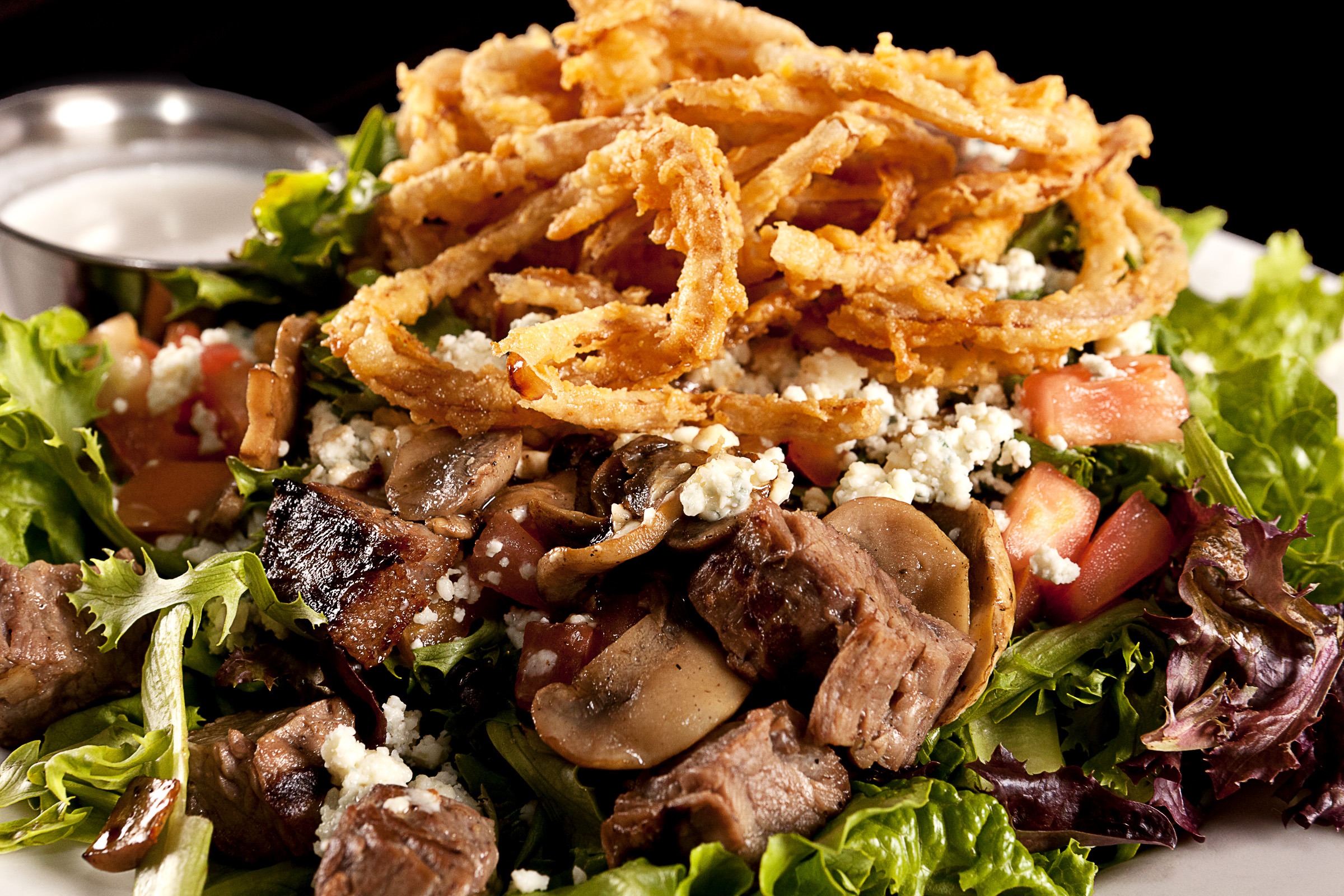 marinated flank steak, blue cheese, fried onion strings, mushrooms, tomatoes, horseradish dressing.
Grilled chicken breast, with blueberries, strawberries, apples, mandarin oranges, candied walnuts, fetta cheese, citrus vinaigrette
*Gluten free bread available upon request for $1
6oz. cherry wood smoked, shaved prime rib, toasted French bread, au jus.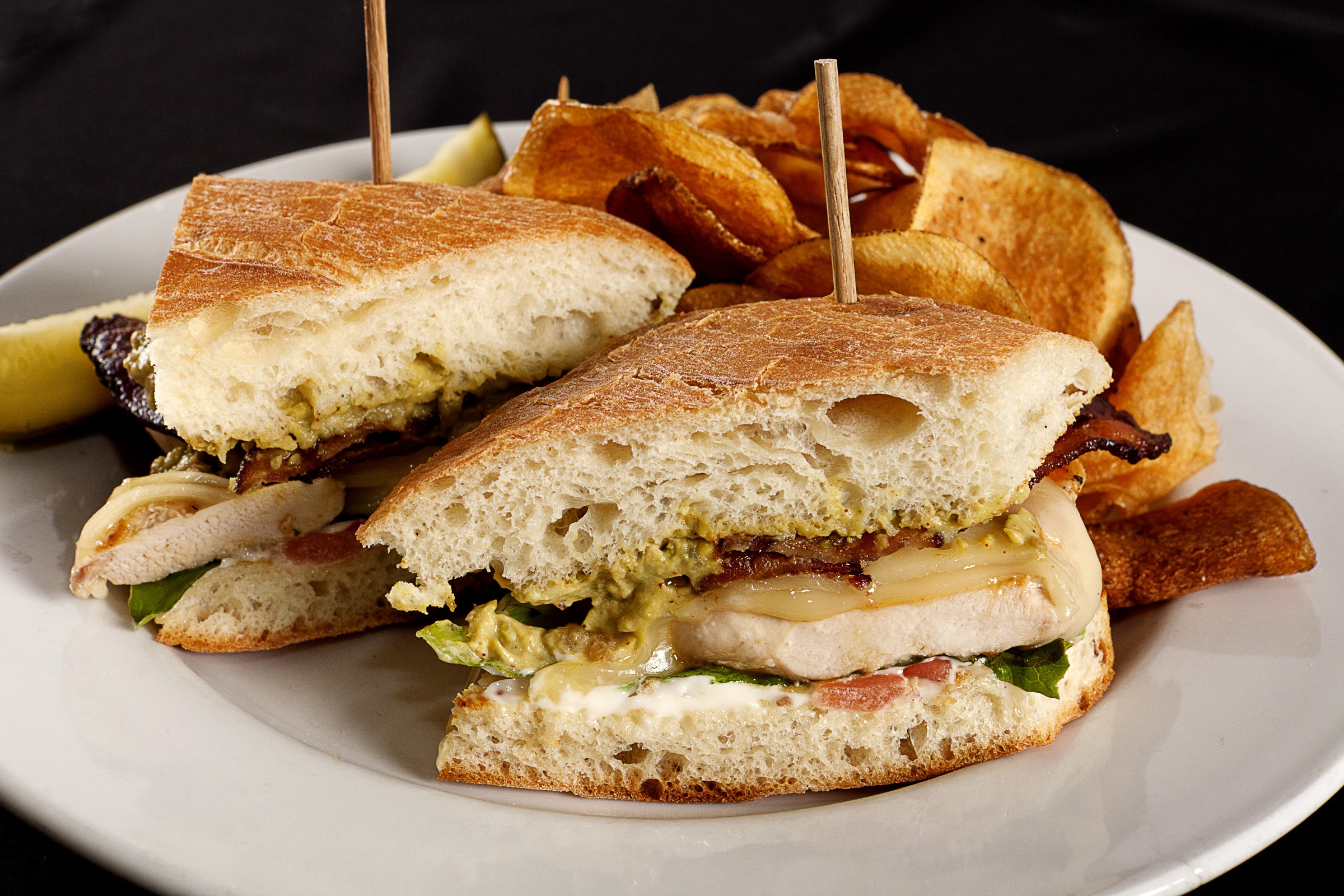 California Chicken Sandwich
Charbroiled chicken beast, Swiss, bacon, guacamole, lettuce
Steaks are charbroiled and served with a choice of wild rice pilaf or Boursin garlic mashed potatoes and your choice of soup or salad. 
Add: Sauteed mushrooms $.75 Caramelized onions $.75 Blue cheese $1.50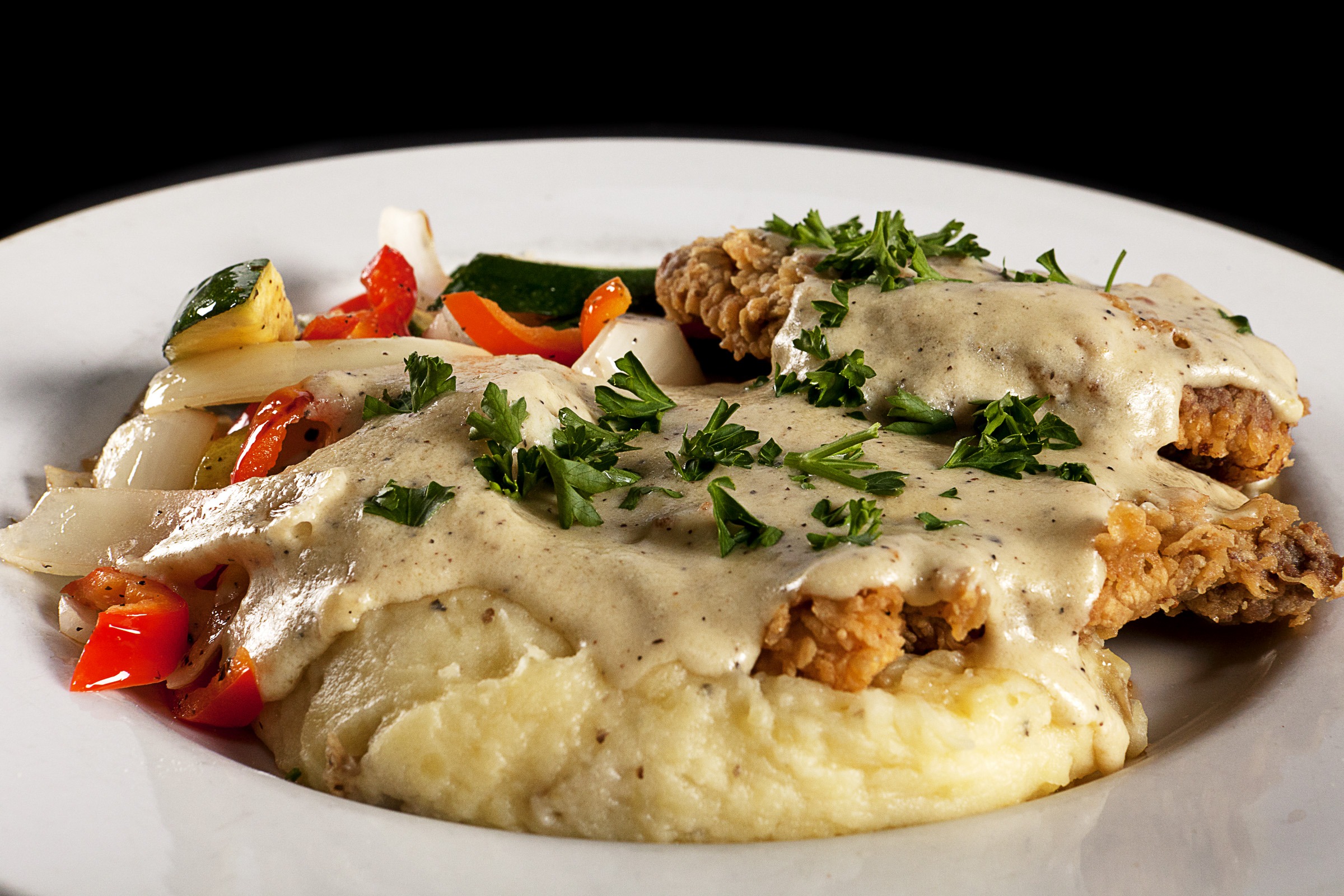 beef cutlet, hand breaded, deep fried, creamy house made country gravy, garlic mashed potatoes, sautéed vegetables.
8 oz chicken breast, bell peppers, onions, three flour tortillas, refried beans, rice, cheddar, guacamole, pico de gallo, sour cream.  sub steak 2, sub shrimp 6
**sub corn tortillas (nc)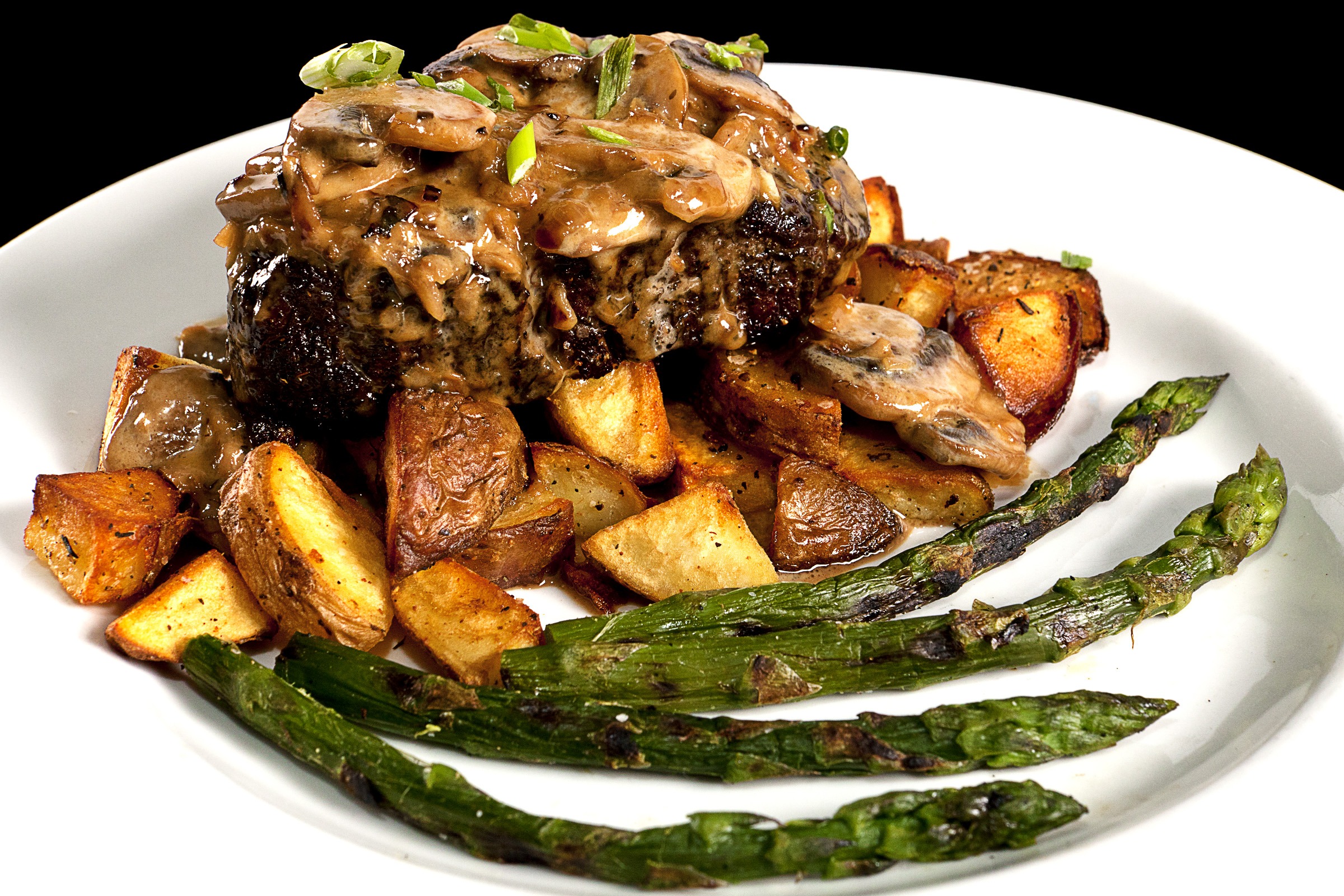 8 oz choice beef, sautéed mushrooms, jameson sauce, roasted yukon potatoes, grilled asparagus.  (gs)
12 oz. cherry smoked prime rib served with mashed potatoes, sautéed vegetables 
6 oz. shichimi togarashi crusted and seared rare ahi tuna, wild rice, soy sauce, wasabi, lime wedge.
Glazed cold water Atlantic salmon with cilantro lime rice, avocado salad, and seasonal vegetables
8 oz, bone in pork chop with caramelized apples and onions with garlic mashed potatoes and dinner vegetables
Chicken Pesto Alfredo Pasta
Fettuccini, chicken breast, pesto alfredo, with red and green peppers, red onions, cherry tomatoes, and garlic bread
1/3 lb. burger topped with american cheese, served with french fries.
2 breaded cod filet's, served with french fries.
Penne noodles tossed in a smoked cheese sauce.
3 breaded chicken tenders, served with french fries.
american cheese on white bread, served with french fries.
cheese and refried bean burrito, served with tortilla chips.
add chicken / 4
served with french fries.
Wilcoxson's Ice Cream (1 Scoop)
Substitute onion rings or bowl of soup for  1.
Flour-less Chocolate Torte
Vanilla
Chocolate
Huckleberry
*Parties of 8 of more will have 18% gratuity automatically added to their checks*
*Consuming raw or under cooked meats, poultry, seafood, shellfish or eggs may increase your risk of food-borne illness*
*We pride ourselves on supporting community and the great state of MONTANA by using local and regional proteins, grains and produce whenever possible.
ALLERGY ALERT: This kitchen uses wheat products, tree nuts, peanuts and dairy.
(gs) denotes Gluten Sensitive.  The Club Tavern and Grill is not a Gluten Free environment.