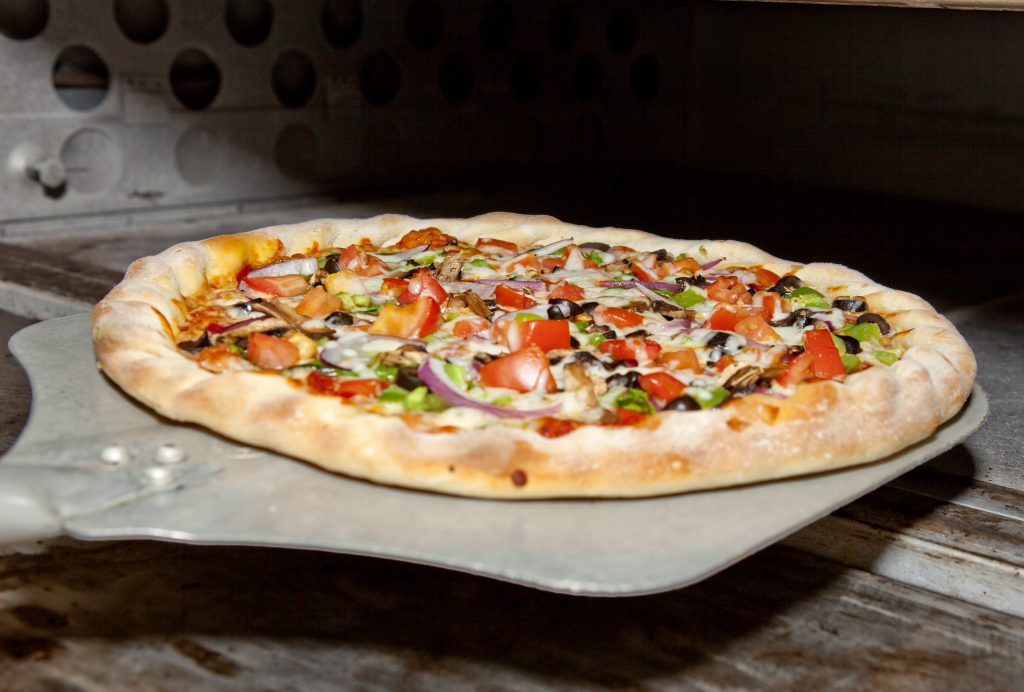 Meat Lovers

8" for $8
14" for $15

8oz. Certified Angus Beef®, toasted garlic herb bread, au jus. Choice of side.

Veggie

8" for $9
14" for $15

Mushroom, green pepper, onion, black olive, spinach, tomato.

Supreme

8" for $9
14" for $15

Italian sausage, pepperoni, canadian bacon, onion, mushroom, green pepper, black olives.

White Lightning

8" for $9
14" for $15

Three cheeses, roasted garlic, olive oil.

BBQ Chicken

Half for $9
Full for $12

BBQ sauce, chicken, bacon, pico de gallo.

Hawaiian

Half for $9
Full for $12

Canadian bacon & pineapple.

Gluten Free Pizza

10" for $10+

Bacon, lettuce, tomato, avocado aoli, nine grain bread. Choice of side.

B.Y.O.

8" for $7+
4" for $11+

Corned beef, sauerkraut, swiss, 1000 island dressing, toasted rye. Choice of side.
*Parties of 8 of more will have 18% gratuity automatically added to their checks*
*Consuming raw or under cooked meats, poultry, seafood, shellfish or eggs may increase your risk of food-borne illness*
*We pride ourselves on supporting community and the great state of MONTANA by using local meats, grains and produce whenever possible. Thank you for supporting us in that effort.
ALLERGY ALERT: This kitchen uses wheat products, tree nuts, peanuts and diary.