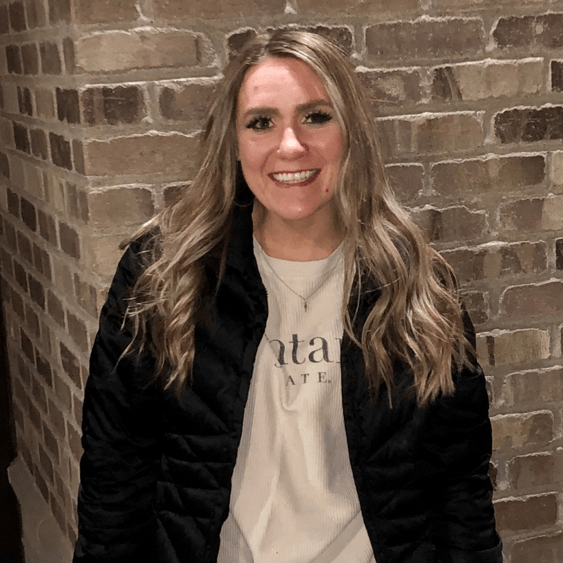 This month, we'd like to introduce to you… Madison Schwehr (a.k.a. Madi).  With us at The Club for over a year, Madi comes from Lavina, Montana and has lived in Bozeman for about three years.
Madi graduated from Montana State University in May 2019 with a Bachelors in Exercise Science as well as a certificate in Geriatrics and plans to study for her Masters in the future.
In her spare time, she loves spending it with family and friends. She especially loves to go camping, fishing and floating the river in the summer. In the winter, if she is not outside enjoying the snow, she likes to go to bingo with friends.
Madi loves working at The Club and is always excited to come to work, especially on Sunday mornings! She says she gets to work with some amazing people that genuinely care about each other and how they are doing. She also says when people talk about joining a family when you work at The Club, they truly mean it. She is definitely a big part of the Club family.
Madi says her favorite item on the menu is hard to choose, but if she has to pick just one thing, it would be the taco salad.
Thank you so much Madi for being part of our Club family!