The Club Tavern and Grill team is dedicated and passionate to ensuring our customers receive the best restaurant, casino and hotel experience in Bozeman. Learn more about our team and our featured team members!
We are so very pleased this month to introduce you to the extraordinary Jade Chimo. Jade has been with us at The Club for nearly three years and has even recruited his family to work with us because he loves it here so much! Jade grew up in Stevensville, MT, and moved to Bozeman three years ago to pursue his love of everything outdoors even more. He is extremely talented in both photography and cinematography. If it involves the outdoors, Jade is all about it. You will never find him sitting around. He is always out hunting, fishing, climbing, skiing or hiking somewhere.
He loves working at The Club, because as he says, "I love being on a team of consistently positive people that are always working hard." You will be hard-
pressed to ever find Jade without a smile on his face, and he is always making everyone's day better. Jade says when you're at The Club you should try the French Dip with all the fixins, a side of horseradish, and hot chips.
Thank you so much Jade for being a part of our team! We are truly appreciative of you and all that you bring to The Club.
This month, we would like to introduce you to Lynsey Smith as our June Spotlight. She was born in Bozeman and grew up in Whitehall. After high school,  she moved back to Bozeman and has called it home since. She has been with us at The Club for 3 years and has pretty much done it all. She brings a positive attitude to work  and loves her co-workers as much as they equally adore her.
In her spare time, she loves being with her family and  enjoys being outdoors and hiking. Her family means everything to her especially her son Holden. He is truly a character and Lynsey always has a new and hilarious story about him.
Thank you Lynsey so much for everything you do for us at The Club!  You have made the last three years so enjoyable, and we hope to have many more with you.
We are excited and proudly highlight Marrina Simpson in our Employee Spotlight this month! Originally from Tacoma, WA, Marrina has called Bozeman home for the last seven years.
Marrina has been a part of our team since 2015 and is our weekday Floor Supervisor. She loves working at The Club because it gives her a chance to meet interesting people from all around the world. She also loves her fellow employees and regulars because it makes every day interesting and fun. She has become one of the most beloved employees of The Club by just about everyone she meets. We couldn't be more proud to call her one of our own.
In her spare time, Marrina enjoys going dancing at night with her friends, hiking, fishing and running. She also enjoys watching the Minnesota Vikings. More than anything else, she loves spending as much time as possible with her family and boyfriend Kazz.
She says it's too hard to choose just one favorite from the menu, but highly suggests the breakfast burrito, ricotta pancakes, and especially the french dip loaded with cheese and jalapenos.
Thank you Marrina so much for being a highly valued member of The Club. We appreciate you!
This month, we are proud to introduce to you as our Club Spotlight, the vibrant and exceptional Tori Bloem.  Tori is originally from Bellevue, Washington, but has called Bozeman home for 15 years.
Tori has been an employee of The Club for the last three years and works as both a server and bartender. She is dedicated and hard-working and we couldn't be more proud to call her one of our own. She says she loves working at The Club because we are like a big family, not just co-workers and customers. Tori's favorite menu items are the ribeye and the flourless chocolate torte.
In her spare time, she enjoys spending time with her family, especially her nephew Emmett and niece Charlotte. When she is not doing that, she loves taking mini vacations with her boyfriend Corey.
Thank you Tori for being part of our team!
This month we are happy to introduce one of our newest and most pleasant employees, Brooke Anderson. Brooke is from Fairfield, Montana and moved to Bozeman this past fall to attend Montana State University, with plans of getting her Masters in psychology.
She started working at The Club shortly after moving to Bozeman and has been such a delight as a barista and host. She loves getting to know all of the customers and hearing all of their stories and travel plans. She also enjoys the great teamwork of The Club and all of her co-workers. Her favorite menu item is the yogurt parfait and says everyone should try it!
In her spare time, Brooke loves doing anything outside, especially when it comes to riding her horse. She also loves spending as much time as she can with friends and family.
We are excited to have Brooke as part of our team!
This month, we are happy to have as our Club Spotlight, Stephanie Bulluss! Stephanie is our casino attendant who has been with The Club for seven years!
It's already been an exciting year for Stephanie as she and her husband recently welcomed a baby girl into their family!
Stephanie was born in Connecticut, and moved to Montana when she was 18 months old. Her family moved to Bozeman when she was 3, and other than living in Northern California for four years attending college, Montana has been her home.
While most of her time is spent taking care of their new addition, Stephanie loves taking road trips and exploring new parts of Montana.
Her favorite part about working in The Club is that we are one big family here. She works with a lot of her best friends. Some of the regulars have become a huge part of her life as well. She loves that she can go into the casino on any given day and be surrounded by great co-workers and even better customers.
Thank you Stephanie for being part of our big family at The Club and it is great to have you back!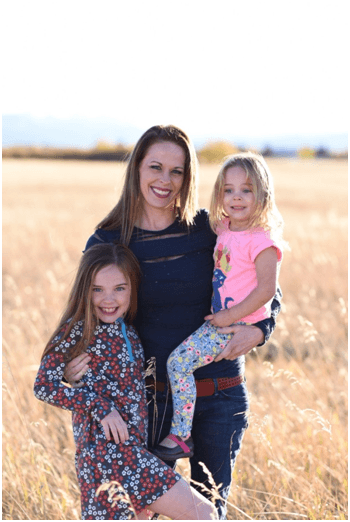 This holiday season, we are delighted to have the "Club Spotlight" on Kristin Schunke! Kristin is a lifelong Bozeman resident and fixture of The Club for 25 years.
She loves working at The Club and she especially appreciates all of her devoted regulars who, often time, will participate in "Carbomb Tuesdays" with her. She is adored by all who work with her and has
sass like no other (which only makes her more loveable). Her favorite thing to eat at The Club (besides all of the candy everyone brings for her) is the Huevos Rancheros.
In her spare time, she is a devoted mother of two adorable little girls and loves spending as much time with them as possible. She also enjoys chocolate, most any type of candy, and red wine.
Thank you Kristin for everything you do for our team! We are so lucky and proud to have you as a part of it.
This month for our Club Spotlight we are featuring our Food and Beverage Manager Arkinda Mickelson. She is originally from Nashville, Indiana but has called Bozeman home for 16 years, and has been at The Club for 4 ½ years .
In her spare time she enjoys spending time with her husband Dave and daughter Adelade. When she is not at The Club she enjoys camping and canoeing in the summers and skiing in the winter. She always makes time for getting together with friends and family to enjoy some wine or whiskey.
Arkinda loves working at The Club because of all the locals and especially the regulars. She loves the daily challenge of her job. She truly loves the staff that she has created and believes that it is some of the best in Bozeman. She would like to say what her favorite menu item is but, she says there are too many delicious ones to choose from.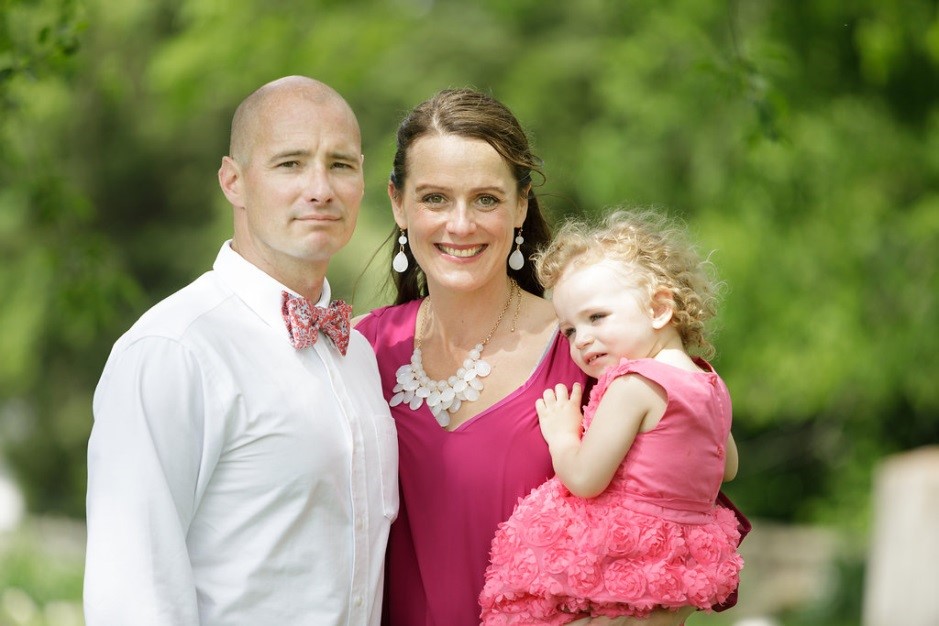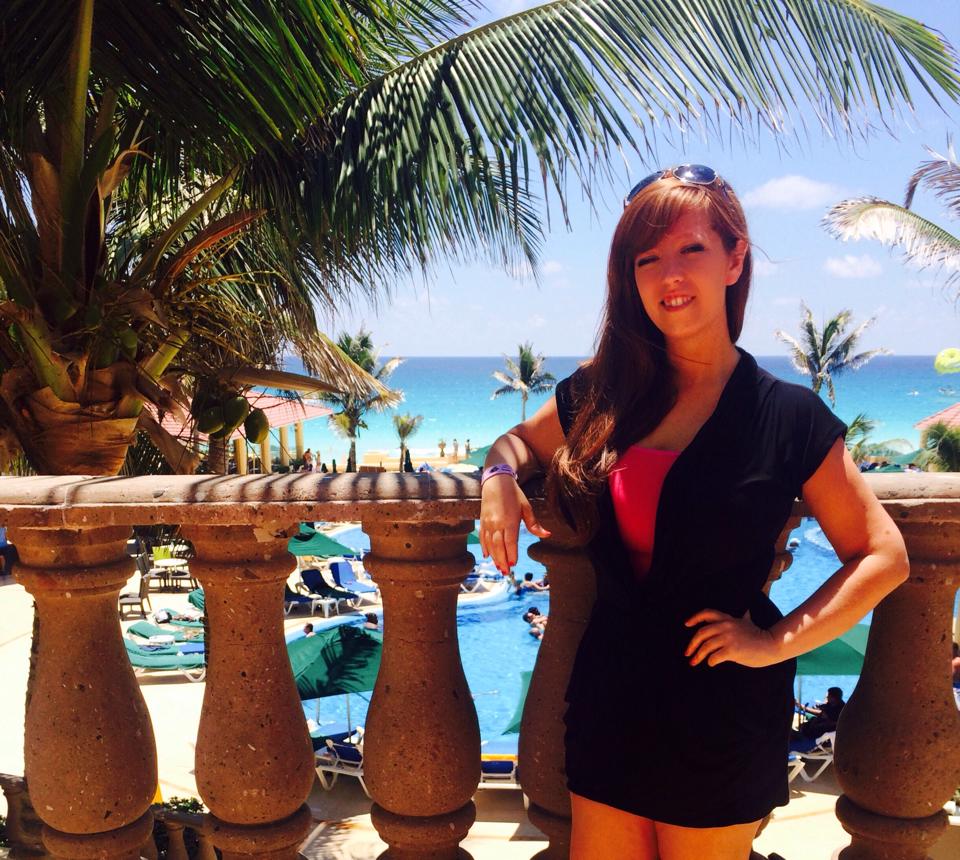 We are pleased to introduce you to Chandra Rutz, originally from Thompson Falls, Montana. Chandra has been in the area for ten years and has been working for the Club Tavern & Grill restaurant for the majority of that time. She likes to spend her free time discussing "wildly interesting topics like economics and politics," which she also has education background in. You can find her hiking, swimming, or outside by a campfire during her days off.
​Her favorite part of work are her regulars and coworkers, who she noted are some the most amazing people she's met. *This is a theme among our staff.* Top menu choice: Jameson Tenderloin – 8 oz. of Choice beef, sautéed mushrooms, Jameson sauce, roasted Yukon potatoes, and grilled asparagus. Stop in soon and say hello to Chandra and the rest of our friendly staff!
If you are a morning person, or just love brunch, you may already know Jennifer from our morning staff at the Club Tavern & Grill restaurant. She hails from Missoula, MT and has worked here for four years. When asked about her favorite part of her job, she noted the dynamic visitors from season to season, the friendliness of the customers, and the reliability of the morning crew staff. The California Chicken Sandwich and the California Eggs Benedict are her top menu choices if you're looking for a recommendation.
Jennifer has an associate's degree in Business Marketing and Interior Design and minors in "being amazing every day." She loves styling clothing, rearranging her living room, and naps while inside… walking dogs by the river and adventure when she gets outdoors.
We love her sense of humor and contribution to our team!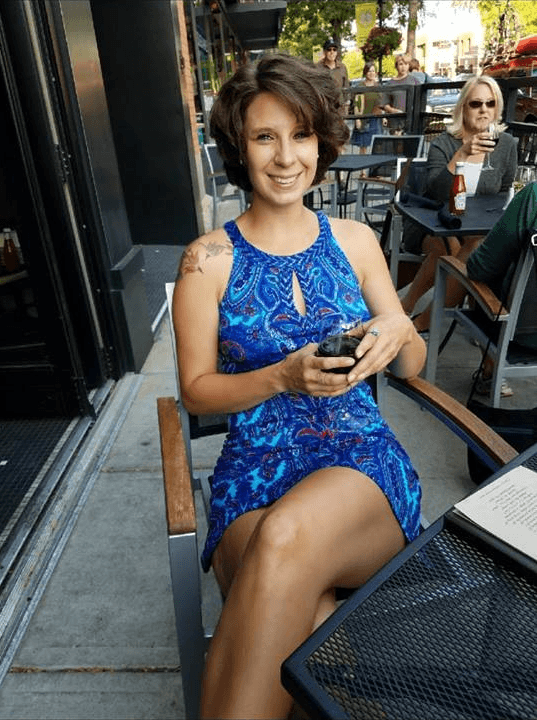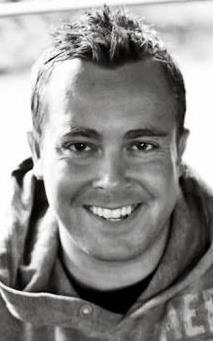 Craig hails from Manhattan, Montana and has worked at the Club Tavern & Grill for all of the eleven years he has lived in Bozeman! He has also worked at Applebees as a bartender for many years. Outside of work, Craig has a passion for travel, especially road trips, and has three years of communication studies under his belt.
He appreciates that his regulars and coworkers are like his family. He said that is what he likes most about his job. Craig is a prankster… you can't ever trust a suspicious phone call for a crazy food order. He is always trying to trick people for a crowd laugh. His top menu choice: The French Dip. Yum.
We are so thankful for the loyal and warm staff that we have at the Club.
Thank you Craig for your years of service and your positive attitude!
Many locals may already know Amanda Ostermiller, an Assistant Casino Manager for over 10 years, but we want to share a little more about her!
Her favorite part of working at the Casino at the Club Tavern and Grill is her customers! She loves meeting new people, as well as the friendships formed with fellow employees. Amanda's colleagues and co-workers say that not only is Amanda dedicated to her job, they love her great humor and say she's well-known for her hilarious jokes!
Amanda's first choice on the menu is the California Chicken Sandwich, followed closely by the Steak Salad. When she's not working, you can find Amanda with her husband and dog, floating the river, camping, reading or visiting local microbreweries.
Thank you for your dedicated years of service, Amanda!
We appreciate you!